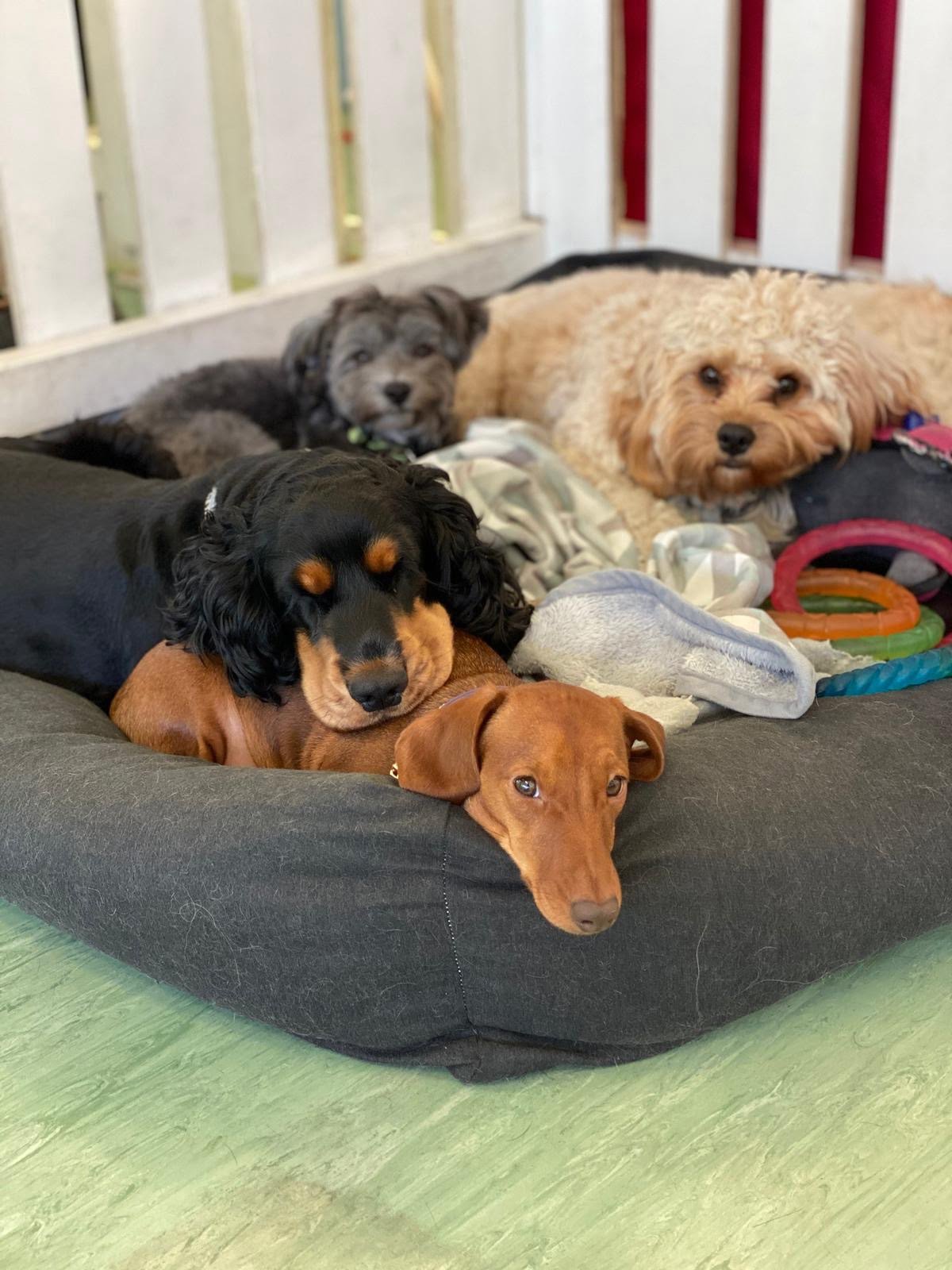 Why doggy daycare?
In many parts of Sydney sending your dog to Dog Daycare would be unheard of but every weekday morning in the inner city suburb of Darlinghurst, small dogs are pulling their owners down the street eager to get inside and start playing with friends.
Darlo Dogs is a small dog daycare and welcome dogs of any breed (once a temperament test is passed) to join their friends for a day of play, learning and fun.
With dogs mostly living in apartments from neighbouring Potts Point, Elizabeth Bay and Surry Hills and owners working full days it's a great place for dogs to get their necessary socialisation and exercise under supervision.  It breaks up the week and whether its for company or keeping out of mischief they can't get enough!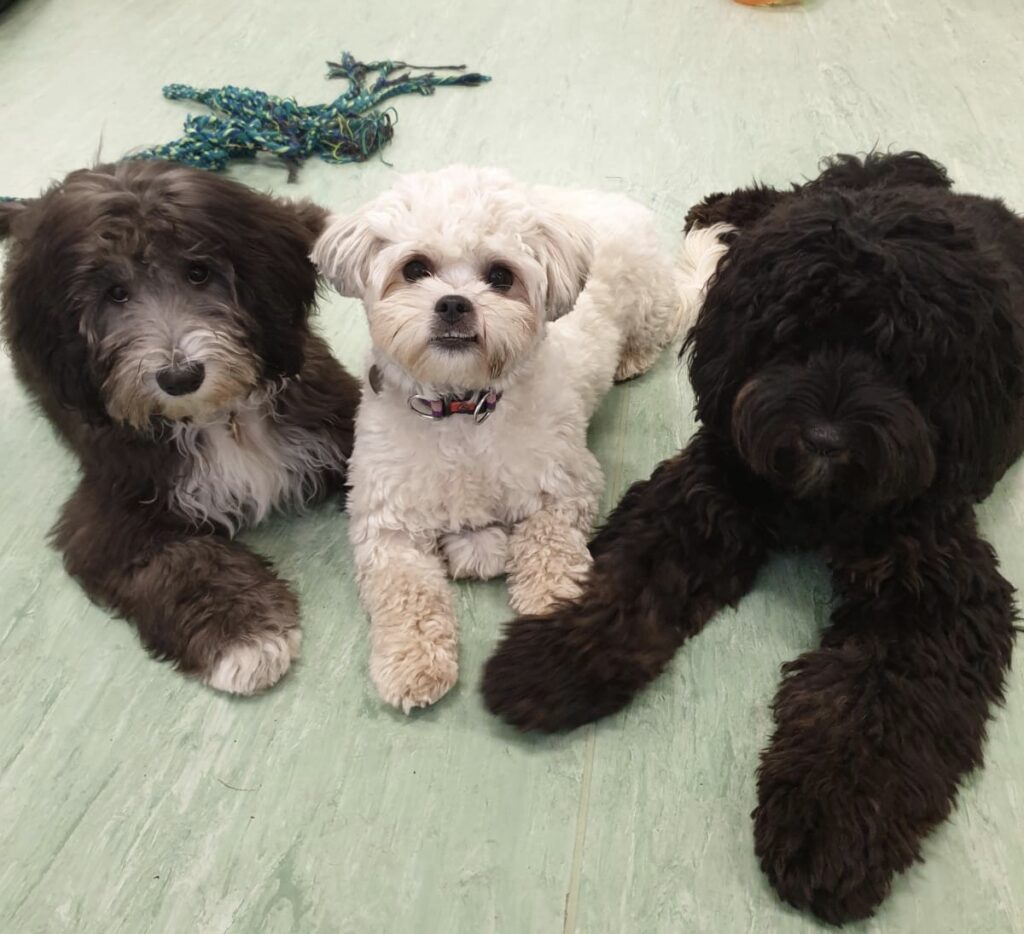 So what makes a great doggy daycare? 
We believe its transparency and honesty, coupled with our knowledge and skills.  Every dog has individual needs and so does their owner.  Being a small boutique facility we know our dogs extremely well and our owners are confident and any behavioural or physical changes are picked up immediately.  Not only can you view our daycare and grooming spaces from the large street front windows, were the winter sun beams through, we have 360 photos in google map view and are always welcoming visitors to come in and see for themselves.  After all owners need to feel completely relaxed and comfortable about where they are leaving their dog. 
With a full grooming service, 100% natural treats and food, Darlo Dogs makes for a perfect one stop shop.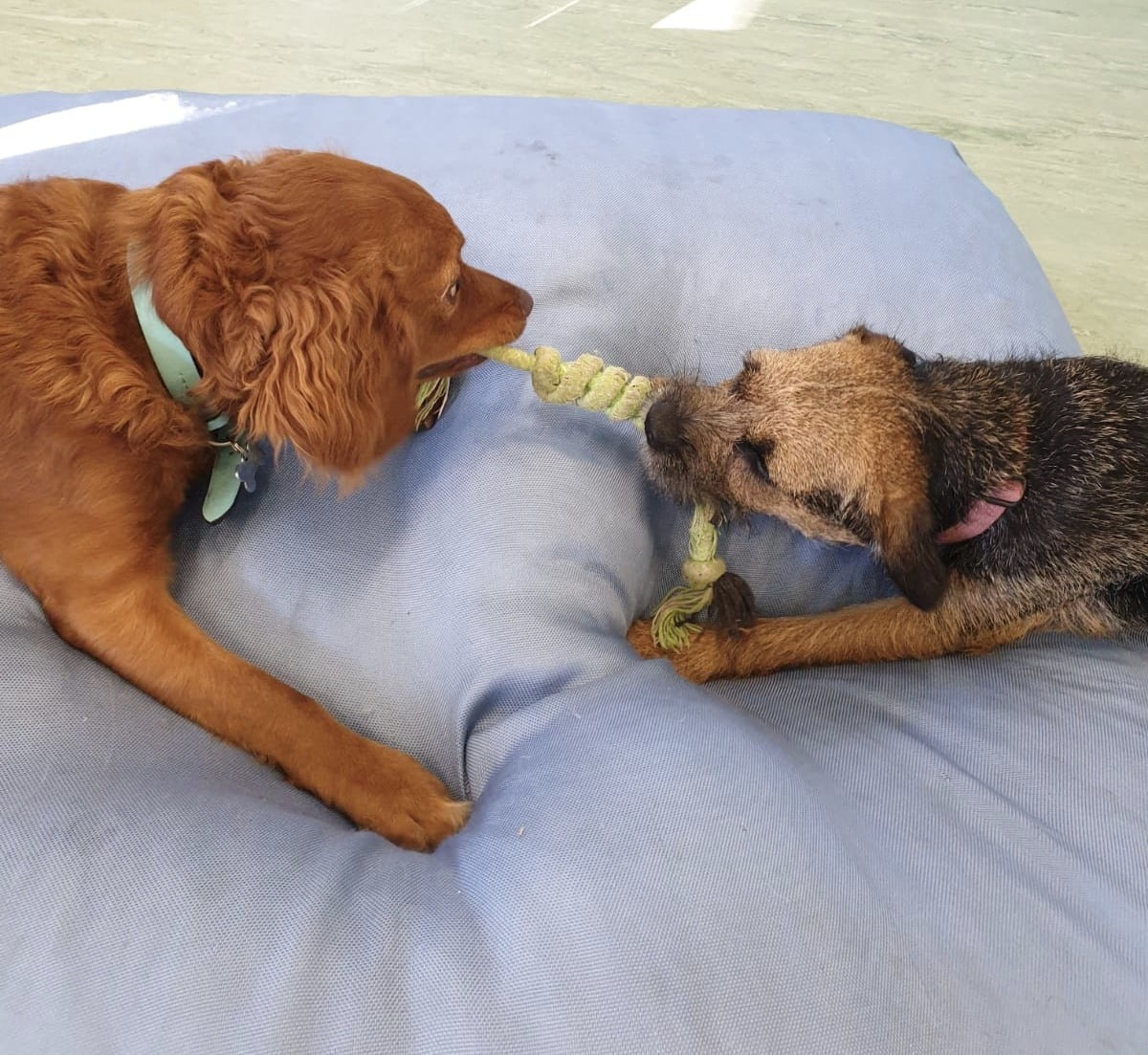 New clients must have a temperaments trial.  Dogs are never introduced to the main group until staff are sure they are completely comfortable and relaxed.  We give them time to adjust to their new surroundings or that their mum or dad has just left.  Slowly introducing them to one suitably calm dog at a time.  Sometimes this can take up to an hour of watching and patience on our behalf, other times they're raring to go and want to just get in a play.
Not every dog is suitable for dog daycare.  It can be very overwhelming for some dogs and we suggest shorter and a few more frequent visits.  We can't force them and we certainly aren't in the business to create behavioural issues down the line.  
Being a small dog daycare a lot of clients have new puppies  and we welcome them once sufficiently vaccinated to being around other fully vaccinated dogs.  These weeks are super important for learning and socialisation.  We build on basic commands learned at home and watch the puppies thrive as they meet and begin friendships.  The most joyful news to hear is when two owners meet in the park and their dogs are race up to each other like long lost friends,  the owners realising they go to 'school' together.
We love that our older dogs learn how to play with the young ones, coaxing them out of their shell and even teaching them a few manners.  A typical day involves free play when the dogs first arrive and this is the highest energy part of the day.  After this initial hour some sit and watch their more high energy friends keep at it, the morning walks begin and by lunch time most are ready for a nap.  More walks for outside toileting, fresh air and a chance to sniff in the local parks, then back for games, some training and another nap.  Last play before they're excitedly staring at the door for their parent to arrive.  
We want you to still enjoy your dog which is why we insist of rest time, especially for the youngest puppies and we are big advocates for well rounded experiences and advise against consecutive days if possible.  It can get very tiring for the dogs being at daycare every day.  
Head over to www.darlodogs.com.au You will be able to create your profile from the Book Online button and buy credits to book in online or call us for a chat. 0498 035 999